Cincinnati Weather Can Be a Challenge for Your Basement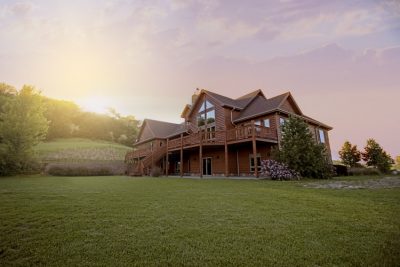 The weather in Cincinnati varies throughout the year, from hot and humid summers to freezing temperatures in the winter. With such temperature changes occurring year-round, keeping your home updated with basement waterproofing and foundation crack inspections is essential. Living near the Ohio River also means that moisture is your home's biggest challenge.
Compared to other cities in drier climates, the humid weather in Cincinnati can definitely affect your home's foundation. Waterproofing your home is essential to the overall structural health of your home. Why?
Basement waterproofing prevents mold and mildew from into the walls or the floor. As Ohio locals, our team of professionals knows how easily a rainstorm or flood can cause harm to any home or business structure. This is where waterproofing comes in handy. Not only does it reduce maintenance costs, but you'll have a lot less cleaning up to do after a rainstorm or flooding incident in Butler and Warren Counties.
Foundation Crack Repair in Cincinnati, Ohio
Have you recently spotted a foundation crack in your Cincinnati home? Call the professionals at Environmental Doctor, and we will schedule a visit to your home or business. After inspection, we will walk you through the process of repair and give you an estimate.
As mentioned above, the seasons in the state of Ohio vary, so you should be inspecting your home for cracks at least four times a year. If you've been wondering what the benefits are to basement waterproofing in Cincinnati, remember that this is a long-term investment providing comfort and peace of mind.
Our offices are located in Dayton, but we also service the suburbs of Cincinnati, including but not limited to Mason, Monroe, Lebanon, Liberty Township, West Chester, Middletown. Throughout all of Southwest Ohio and surrounding areas, the Environmental Doctor is your prescription for a healthy and safe indoor environment.
See more info for Dayton here: https://envirodoc.com/blog-foundation-crack-repair/
See sister article w/ more generic info here: https://envirodoc.com/foundation-crack-repair-in-cincinnati/
Image kindly by @pbanselme